5 CHARACTERISTICS OF AN "EMPLOYEE OF DISTINCTION"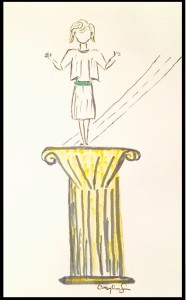 1.  Resourcefulness – Can they figure it out? Beyond skill-sets, can they figure out what, who, where and when something is needed to make a decision or solve a problem?
2.  Distinctiveness – Are they unique in style – presentation, thinking, assumptions or do they follow the crowd?
3.  Relentlessness – Do they "go for it" – possessing unbridled passion for reaching the goal?
4.  Fearlessness – Do they keep the goal in laser focus and overcome objections and obstacles with relative ease?
5.  Thoughtfulness – Do they consider everything – people, actions and costs? Are they "thought – full" and willing to share humbly?
Contact us for unique assistance with your hiring needs.
ellen.shepard@trcollaborative.com