September 25, 2015 –

White House Initiative on Educational Excellence for Hispanics Names HISPA as a Bright Spot in Hispanic Education – Article by Steven Estrada
CEO, Ellen Shepard – This is so fantastic – we have been a supporter of HISPA for many years and have one of our own bright stars, Bea Ramirez, as one of our corporate leaders. Bea has been involved with HISPA for many years and is a role model and mentor for Hispanic youth.
"We thank our HISPA Role Models, funders, donors, partners, and volunteers for joining us in pursuit of our mission and helping to make our vision a reality. Your support makes our work possible."
https://www.linkedin.com/pulse/white-house-initiative-educational-excellence-names-hispa-estrada
April 15, 2015
ANNOUNCEMENT…The Resource Collaborative teams up with Convergence to describe an approach that Talent Acquisition professionals can use to generate and measure the infrastructure alpha they create for their firms. Convergence, a cutting edge firm that provides analytical data, benchmarking, custom research and advisory services to the Alternative Asset Management industry finds the perfect match with The Resource Collaborative's talent acquisition and organizational management expertise!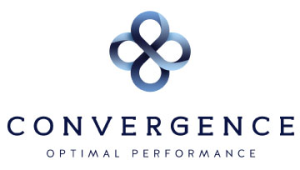 Infrastructure Alpha Series Human Resources/Talent Acquisition A Practical Guide to Implementation John Phinney in conjunction with The Resource Collaborative – April 15, 2015
See White Papers…
Link to white paper .doc format
Link to white paper .pdf format
---
Ellen Shepard comments on Deloitte's CEO Announcement!
We are proud to have Deloitte as one of our stellar clients and congratulate them on continuing to lead on the diversity front!!!
DELOITTE NAMES FIRST FEMALE CEO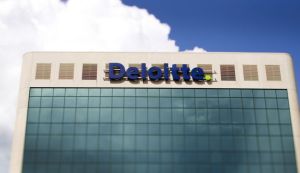 Deloitte has named veteran Cathy Engelbert as chief executive officer, making her the first woman to become CEO of a major U.S. accounting and consulting firm. Engelbert, 50, was formerly chairman and chief executive of Deloitte &…
The TRC Leadership team sends a "Happy" greeting…enjoy!  We look forward to connecting and welcome the opportunity to work with you to provide the TRC Difference!
Personalize funny videos and birthday
eCards
at JibJab!
To view our video in a new tab, visit: TRC_Happy
Here at The Resource Collaborative, we have created a team made up of some of the industry's most sought after and respected individuals. On this page you will find examples of their commentary in the media as well as the constantly growing buzz surrounding TRC as we continue to grow.
For all press inquiries, please contact:
Amanda Megli0
SOCii Media Marketing
ameglio@sociimedia.com
(718) 666-6064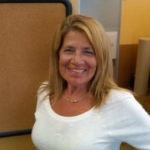 Ellen Shepard, the Founder & CEO of The Resource Collaborative, Inc. joins Enterprise Radio. Listen to interview with host Eric Dye  as Ellen discusses the roots and continued success of TRC as an agency, business model, and trusted resource for CEOs.  Duration: 12:42 Podcast Available Here
To contact  The Resource Collaborative directly:
info@trcollaborative.com
(908) 376-2012

Founder and CEO, Ellen Shepard shares some of her invaluable wisdom gained while serving as CIO and SVP for Teach for America…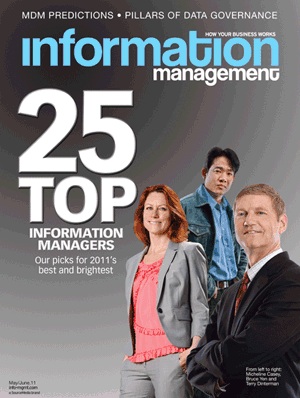 Ellen Shepard is named one of the… 25 Top Information Managers
For our second annual list in what is now a flagship program at Information Management, our staff, contributors, trusted analysts and past winners brought us their best examples of leadership and names to watch in information management in the coming year. Editorial director Jim Ericson, assisted by interviews and research from associate editor Justin Kern, set out on a long odyssey of listening and learning from the best and brightest minds we could find, and present the impressive results on these pages. In no specific order, every one of these movers and shakers imparted additional wisdom we'll be expanding on in a live event and online throughout the year in individual profiles at info-mgmt.com.
Ellen Shepard, CIO and SVP, Teach For America
| Information Management | May 12, 2011
In three years at the IT helm of a nonprofit group that recruits teachers for two-year stints in urban and rural communities, Shepard oversees a staff of 120 tending to operational and strategic planning. Core projects include an intranet and portal extranet tied back to a new implementation of service-based CRM, human capital and financial systems. "Salesforce is CRM, but for us it´s really a front-office application that runs the majority of recruiting, training and follow-through with our core members," she says. The TFA extranet has a social and information focus for program members and alumni, two-thirds of whom remain in the classroom or become education leaders and political reformers. In the last year, TFA´s data architecture has been completely rebuilt to coordinate roles and data. "We hire very smart people but we were siloed and transacting all over the organization. Our program is executed in a very cohesive manner among many client teams who had no way to effectively share information, no way to effectively have their business processes linked. So for starters I became Darth Vader of Excel and Access databases. People know we are building what has to be a very integrated experience that is effective, efficient and cost effective as we grow."

TRC's Ellen Shepard is quoted in CIO's article Stop Educating the Business and Start Delivering Value;  When it comes to convincing executives of IT's value, CIOs need to stop explaining what they're doing and just do it. http://www.cio.com/article/606627/Stop_Educating_the_Business_and_Start_Delivering_Value